Oriental Healing offers a full spectrum of authentic Traditional Chinese Medicine (TCM), including Acupuncture, Herbal Medicine, and Tai Chi/Qi Gong Classes. Our office is located 15 minutes away from Philadelphia.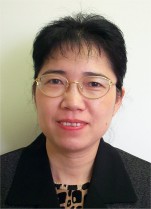 Caiping Lin
Certified Acupuncturist, NJ & PA
NCCAOM Diplomate of Acupuncture
Tai Chi & Qi Gong Instructor
Caiping Lin is a Doctor of Chinese Medicine (China) educated and trained in China. She holds a 5-year medical degree from Zhejiang College of Traditional Chinese Medicine... read more >
Caiping Lin has been practicing Traditional Chinese Medicine in China and the United States since 1984. She has dealt with and helped various conditions, both acute and chronic.
Chronic Pain

headache, migraine, sciatica, fibromyalgia, arthritis, tennis elbow, neck, shoulder, back, post-shingles pain

Stress Management

anxiety, depression, insomnia, hypertension, hair loss

TCM Gynecology

infertility, menopause, irregular menstruation, yeast infections

TCM Oncology

cancer prevention, recovery, and immune system support

Motion Difficulty

Multiple Sclerosis, Bell's palsy, stroke recovery

Addiction/Withdrawal

smoking, alcohol, drugs, weight control



Other Common Conditions

allergies, asthma, chronic diarrhea, digestive disorders, high cholesterol, prostate conditions, impotence, hepatitis, nephritis, diabetes, chronic fatigue